Upgrade Car Style and Comfort with Silver Seat Covers and Rear View Mirror Cover
Silver car seat covers are the way to go if one wants to protect the vehicle's upholstery and add some style. Whether it's a car, truck, van, RV, or SUV, one can choose from a wide range of options, including solids, two-tones, and animal prints. One can even personalize the seat covers with a name or logo.
One of the great things about silver car seat covers is that they perfectly fit the vehicle's seats. Whether one has front, middle, or rear seats, seat covers are designed for a snug and secure fit. Individual headrests, side airbags, armrests, console/cup holders, seat belt holders, integrated seat belts, whether in low-back or high-back bucket seats, captain's chairs, or fixed or folding bench seats and seat covers with or without seat release/lever are equivalent to suit the needs. Silver car seat covers protect the car's interior and add a unique touch to the interior. Choose from various styles and colors to suit any tastes and preferences. For example, if one wants a more classic look, one can choose sterling silver car seat covers. One can opt for animal print or two-tone upholstery if one wants something more daring.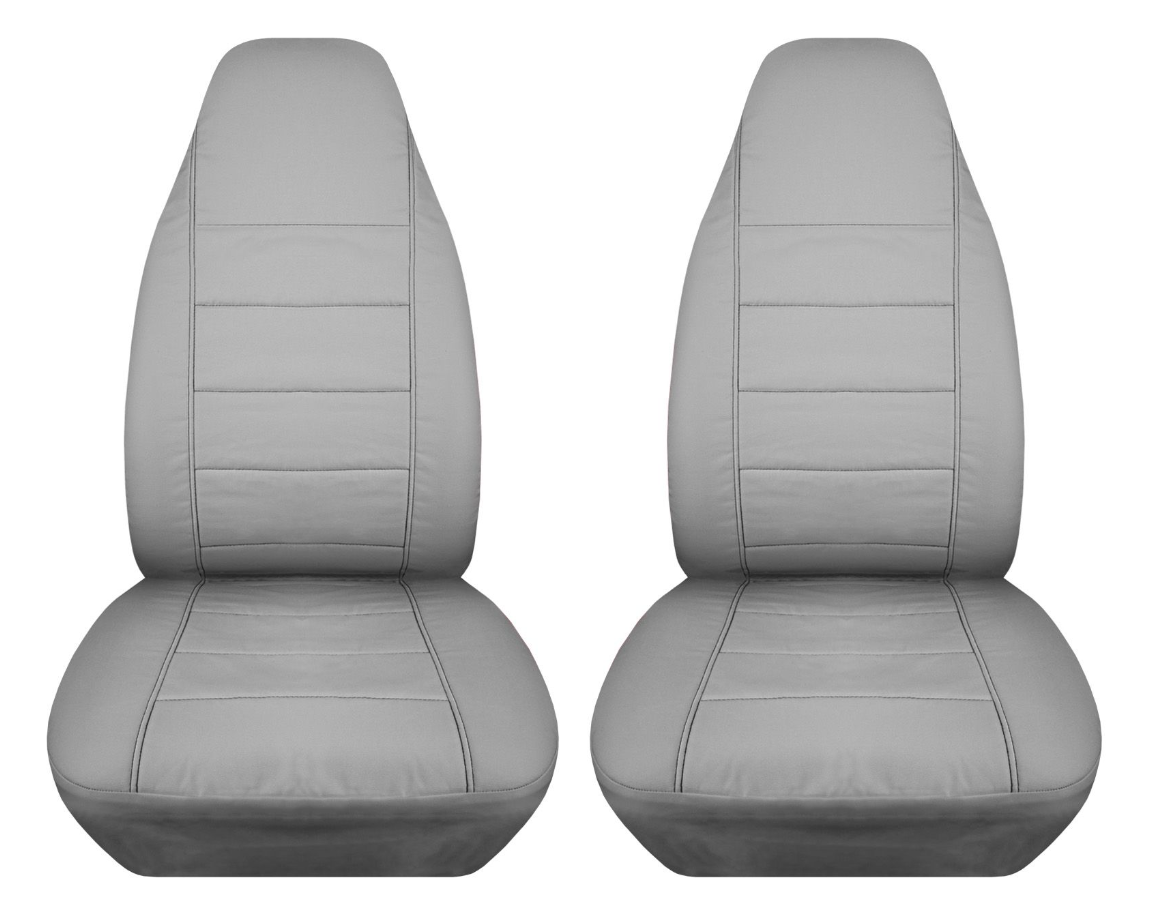 Custom rear-view mirror covers are a great way to add style and character to the vehicle's interior. One can create a look that perfectly fits the style with the option to choose from solid colors/prints or color/print combinations. Priced at $11.99, custom rear-view mirror covers are affordable. One can easily customize the car seats for the same or a customized price.
Made from high-quality velour or cotton material, the rearview mirror cover is constructed with three layers for added durability. Foam padding provides comfort and protection to keep the rear view mirror in good condition. The universal size fits most production vehicles, but if one's not sure it will check the mirrors, car shops can provide one with the measurements for a custom fit at no extra charge.
Designing the rear view mirror cover is easy with their simple design guide. First, choose a solid color/print or a color/print combination. Next, choose a color/print or color/print combination from patterns, including cotton candy pink, solid blue, zebra print, and cow print. With so many choices, only imagination can limit the customization options. Machine washable in cold water and drip dry is recommended and not machine dry.
In summary, the custom car accessories market offers many options for car owners looking to add style and personality to their vehicles. Silver car seat covers and rear-view mirror covers are a great way to enhance the vehicle's interior. Whether one chooses one or both of these accessories, they'll reap the benefits of increased comfort, protection, and a fresh, stylish look.